PROJECTS
---
"BEATS" INTERACTIVE WIRELESS LIGHTSTICK - Hamie Robitaille

Interactive light stick, wireless bluetooth with arduino. Particular problem solving of wiring setup and refitting 3d designs and components.
HARWARE/SOFTWARE
RGB LED STRIPS
ARDUINO
PCB + PVC + 3D Print Abs
---
Interactive Wall - Rideau Center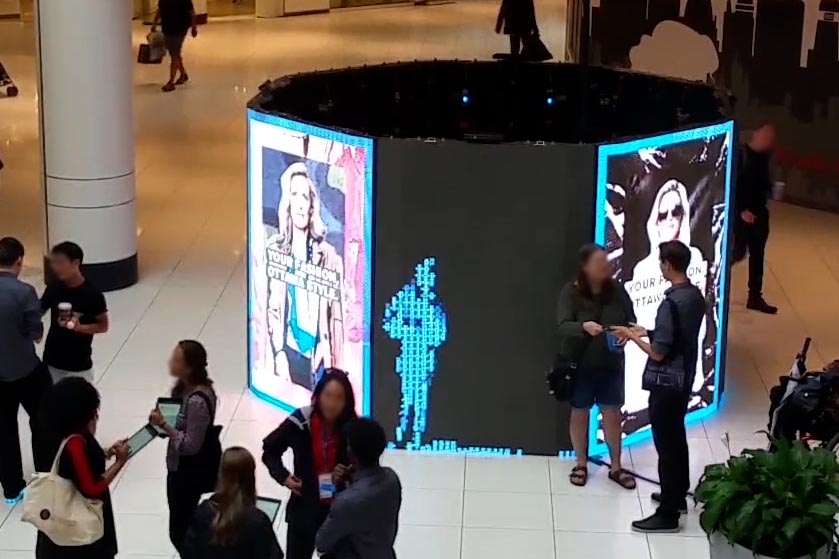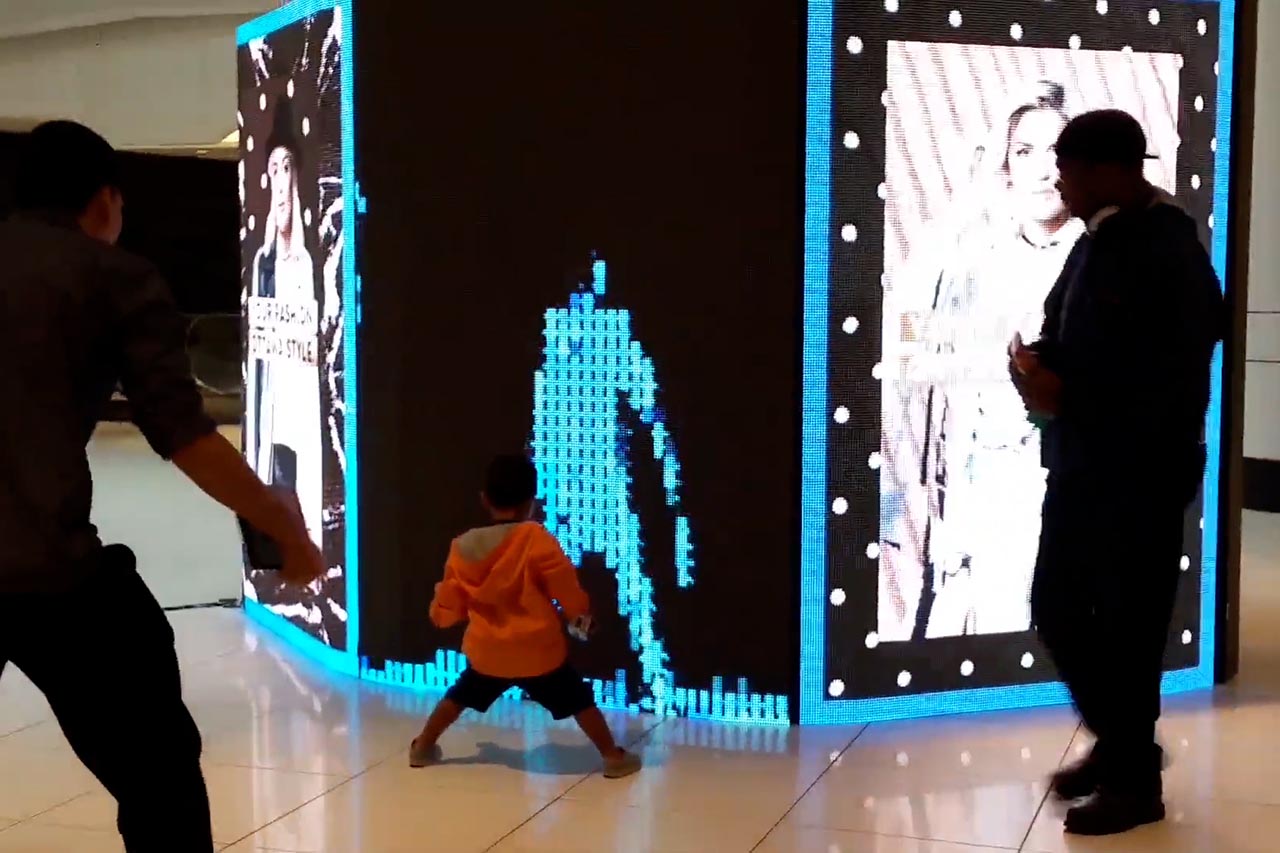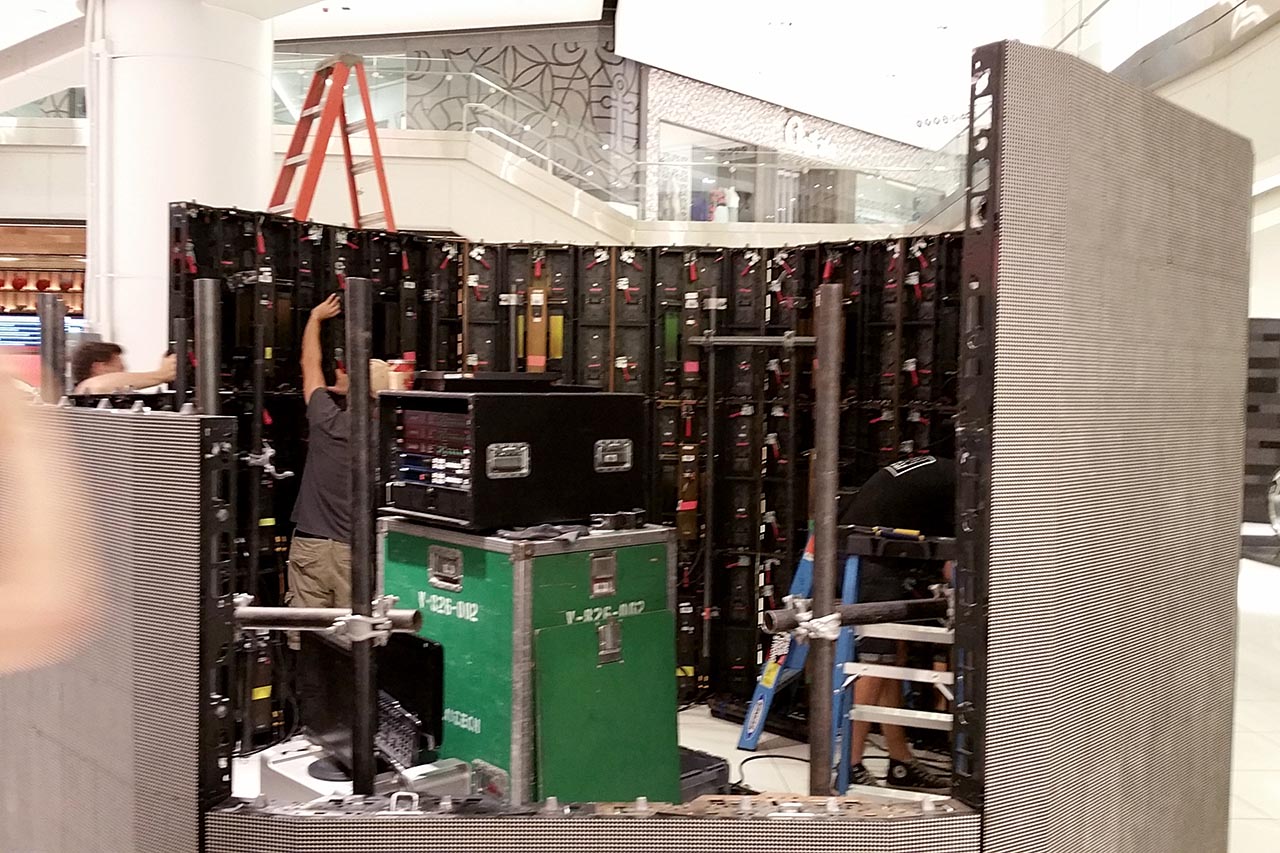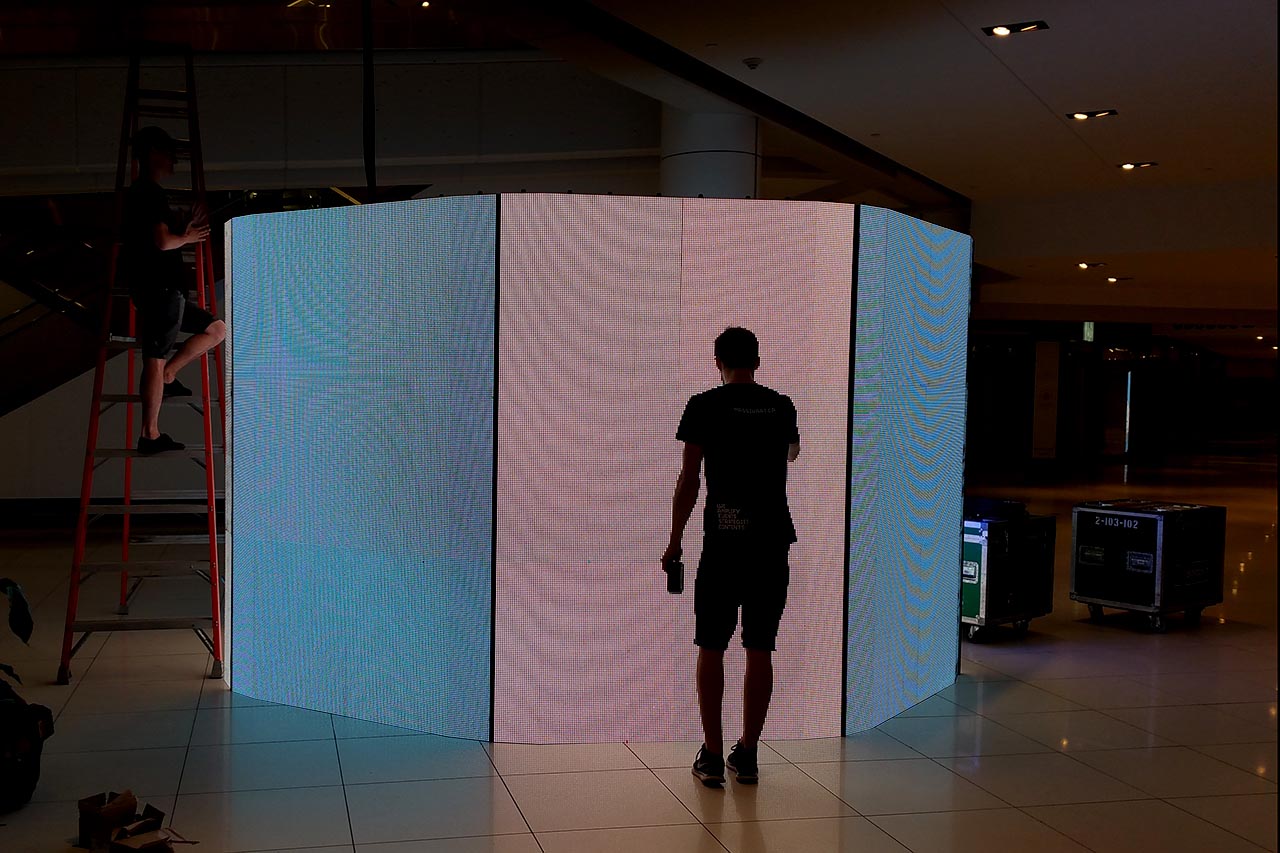 Implemeting four interactive cameras with only one computer is pretty tricky and having done this with Max/MSP was no walk in the parc either. However, I was able to program + intergate a 360 degree experience for MASSIVART. I helped with both the integration as well as daily maintenance for it's duration at the Rideau Center Shoppping Mall.
HARWARE/SOFTWARE
LED Panels
Panel Controller
Max/MSP
Kinect V1 (x 4)
Hackintosh Custom PC
---
DIAGONALES – Mclaren Mur à Mur
Another creative opportunity from Iregular, I assisted with the programming and development of a multi channel input tracking system using max/MSP, and 16 channel mixers. We were able to triangulate the position of people's interactions... We used 16 contact mics and located where things were happening by following amplitude.
HARWARE/SOFTWARE
Max/MSP
Steel Structure
Contact Mics
Multi Channel Mixer
---
NUCLEUS
NUCLEUS is an interactive installation that creates laser patterns if it detects the people in front of it striking identical poses.
The experience starts when a group of four people moves in synch for the first time. From that point on, laser shapes provide direction to the movements, which keep growing in complexity.
TECHNOLOGY Laser projectors, kinects, fog machine, mirrors, truss structure.
PRESENTED AT MONTRÉAL EN LUMIÈRE Montréal, Canada 2014
---
THE CAVE
I devised some lighting solutions for Iregular, -a Montreal based creative studio. Using only a limited number of varying sized light strips, I measured out and mapped the installation of physical lighting placements for a live VJ mapping festival in Geneva, Switzerland
---
DEJA AU DEBUT
I helped the SAMSARA PROD. creative team with interactive research, video-mapping projections, visual content creation and exploration, and programmed the first runtime of the show using QLAB.
HARDWARE/SOFTWARE
One Lonely Projector
After Effects
QLab
Processing (research)
Max/MSP (research)
PROJECT LEAD
Samsara Théâtre

Motion Graphics Support
---
SPECTRON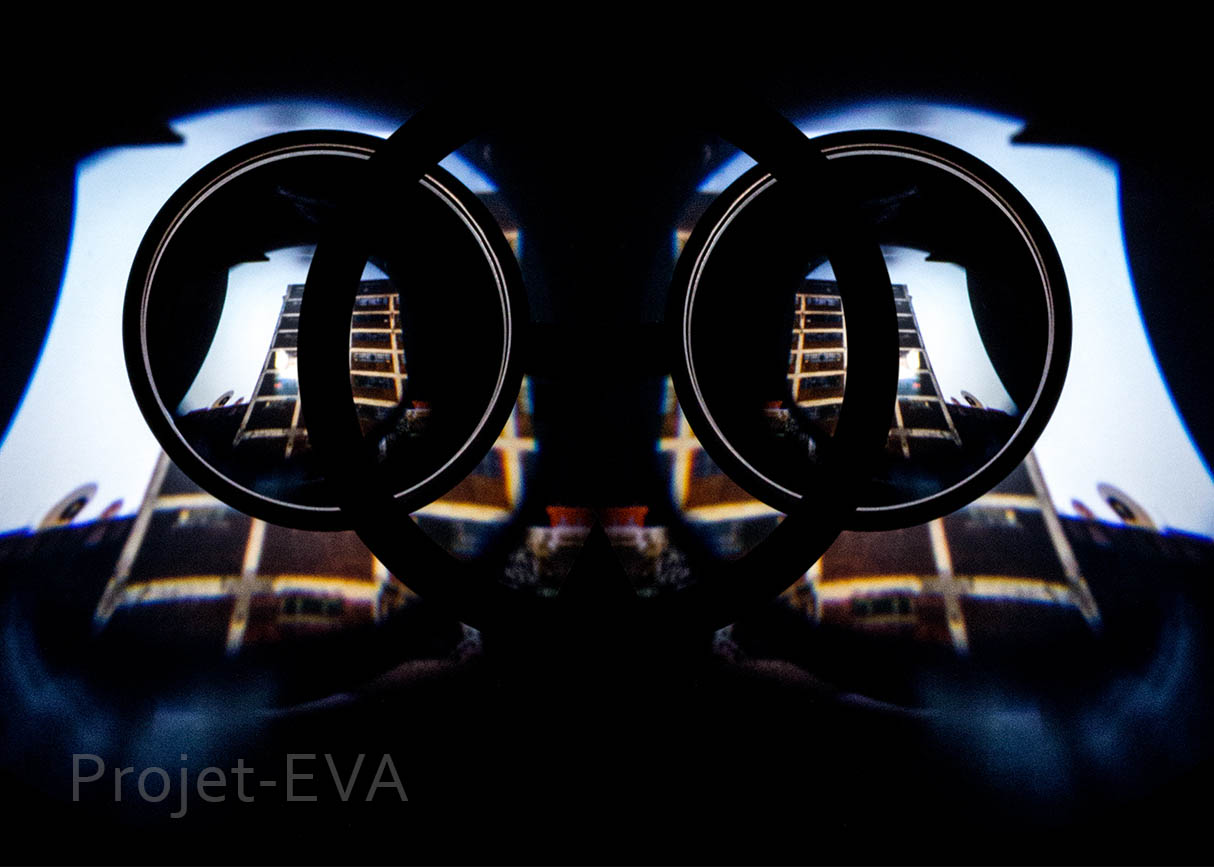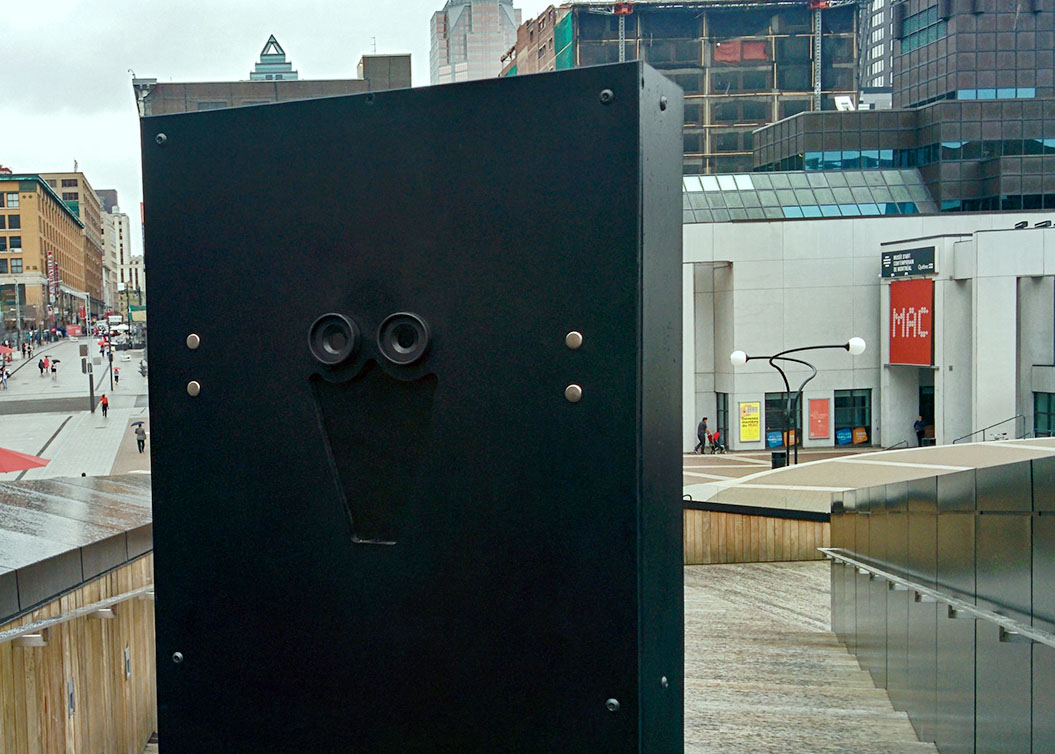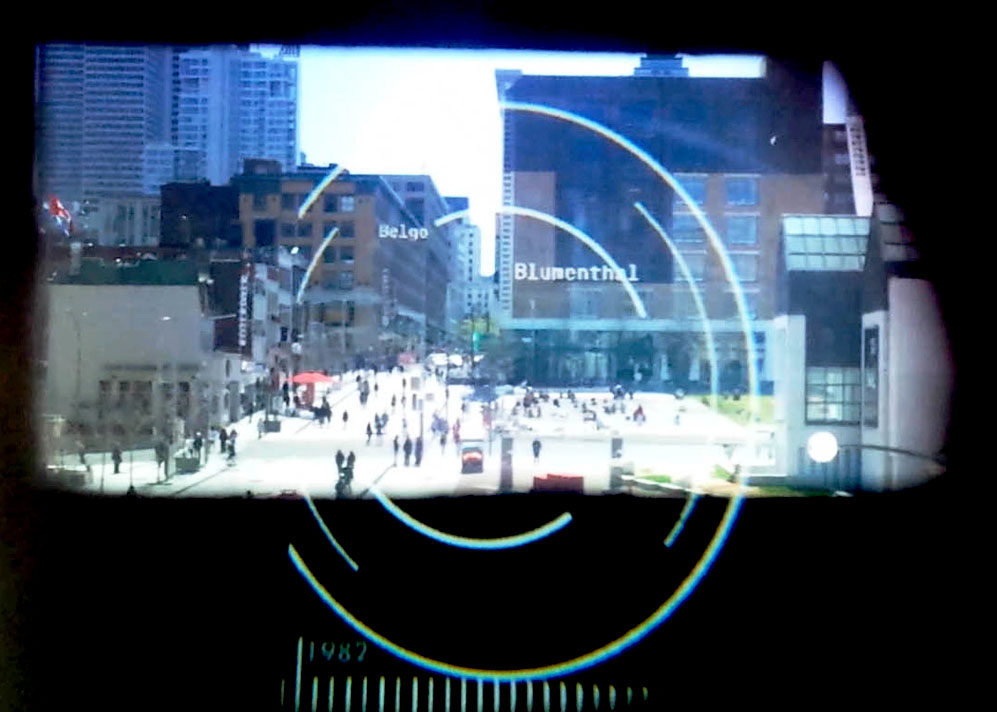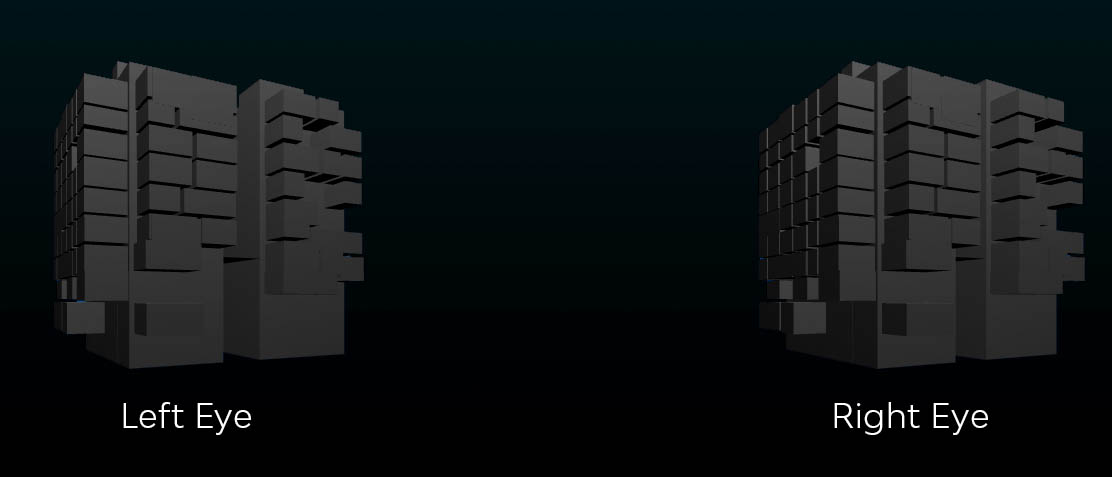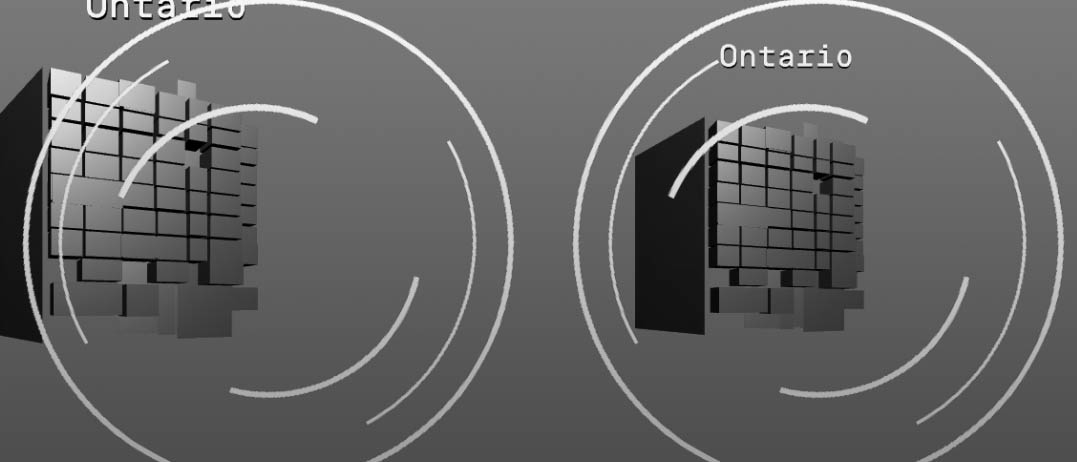 "Spectron is an installation that uses augmented reality techniques to enable a critical exploration of the social and economic history of Montréal's Quartier des spectacles." -Projet Eva
HARDWARE/SOFTWARE
Blender
Google Maps
Max/MSP
---